For close to 15 years, Robert Gudanets worked for a custom furniture and closet company in San Carlos. When it went out of business, it was the perfect opportunity for Robert to check out Valet, which he had heard great things about and was much closer to his home. He met with Larry Fox, they both decided it was a good fit, and so Robert joined the Valet team in 2003.
Robert is a graduate of the Academy of the Republic Belarus and immigrated to the United States in 1989. He had experience working in the design field in school and created industrial art, both of which translated into the closet and cabinet design field quite nicely.
His area of expertise lies in custom furniture and luxury closets. Robert enjoys working on these types of projects because he feels that the design is what really matters and makes the most impact in these jobs. He really likes creating "contemporary, streamlined, European-type systems."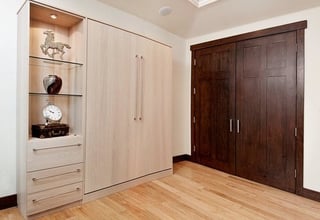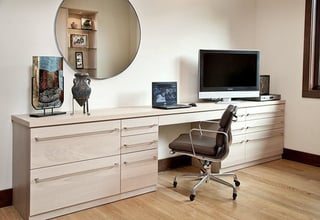 Robert finds great satisfaction in helping people with their homes. Whether a client needs to be more organized, needs to improve the storage capacity of a space, or if there is some other situation where a customer will benefit from a custom design, Robert will always gladly help to create an elegant solution for the problem.
In 2016, Valet has been discovering and investing in new software, new machinery, and new materials. A renovation of our Campbell Showroom in currently underway, and Robert is thrilled with the new developments. "I'm really looking forward to all of the new tech," Robert says. "The customers will really benefit with a higher quality product, as well as the exciting new materials and product options."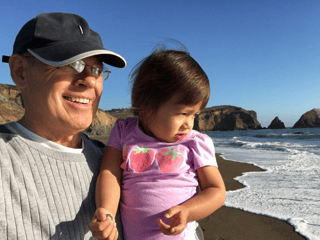 When he is not creating custom home organizing solutions, Robert enjoys spending time outdoors. He can often be found hiking, backpacking, skiing, snowshoeing, and traveling in general. He is an avid swimmer and belongs to a Swimmer's Master Program. He lives in Los Gatos with his wife and young daughter, who he is teaching to speak Russian.
If you would like to work with Robert for your custom project, please set up a complimentary design consultation!
---
Valet Custom Cabinets & Closets designs, manufactures and installs custom organizational solutions that enhance the functionality of your living space while complementing the décor of your home.
Our talented design team creates unique solutions tailored to your specific needs, style, and budget. We are independently owned and a direct manufacturer.
Our areas of specialty include Home Offices, Wall Beds, Media Centers, Closets, Pantries, Garage Cabinetry, and much more.
YOUR SPACE
- Exceptionally Designed & Styled - Expertly Crafted with 5-Star Execution
---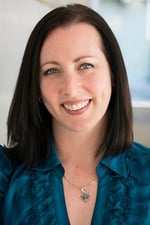 About Tracey Lee Davis and ZingPop Social Media
ZingPop Social Media, located in San Jose and founded in 2014, loves helping small businesses grow and succeed through their online marketing efforts. From coaching to total management for social media or email campaigns to blogging and more, ZingPop Social Media gives their clients a relevant voice in the social media conversation. To get your small business engaging with your target audience, please visit www.zingpopsocial.com.