When I work with clients in San Ramon, they often tell me how good the schools are. It's the main reason many move there, and they're right: the San Ramon high school district is one of the best in the state. It's something to be proud of – but behind that silver lining, there's a pesky cloud. These schools are very competitive, and to stand out, kids in San Ramon need every advantage they can get.
One way to help is by creating an area where your kid can do homework without distraction. Experts believe a dedicated study space is a huge benefit to students, especially high schoolers, who face hours of study time a night. Combine that workload with the pressures of college prep, and a dedicated work area makes sense. But to be truly effective, there are three things your child's workspace needs:
Easy access

Space for equipment

Comfort
In order to fit all this into your San Ramon home, you may want to consider a custom-designed workstation. These luxury pieces of furniture will last almost as long as a quality education.
An Easily Accessible Workstation
If you buy a ready-made desk, more often than not you face one of two situations: Either it's smaller than you really want, or it's great but you don't have the space for it. And if that new desk doesn't fit in the bedroom, then suddenly the living room becomes the de facto study area – and that's no good. It isn't a dedicated space. It forces your kid to compete with noisy family members, a blaring TV, and the smell of dinner cooking. Studying becomes a battle.
Having a custom-designed set allows you and your child to choose the best spot, rather than relying on the whims of your home's architecture. When it comes to studying, that makes all the difference.
Many of our clients choose to set up workstations in quiet corners of the house, like hallway alcoves, landings, or spare bedrooms. A custom design allows you to make the most of spots that might otherwise be unusable. Of course, your student's bedroom is another option – and we have plenty of experience designing around the clutter of a teenager's room. Either way, a custom design ensures your child has a dedicated area and never has to compete for study time.
Space For the Right Equipment
Think of everything needed for homework today: Computers, printers, scanners, tablets – not to mention books, binders, and papers. It's everything we had growing up, but doubled. Your kid needs enough space, and at a minimum, this means a desk, drawers for notes and files, and shelves for books. A workstation with everything your student needs is a workstation where they'll stay put. You don't want to give them an excuse to wander off.
Also important is plenty of outlets for electronics. One of the great benefits of a custom-designed system is that it takes into account where your outlets are. We'll add holes for cords based on your particular space, so there's no rat's tail of tangles to worry about. An organized system is important, both for aesthetic reasons and to keep study time distraction-free.
A custom design also ensures you have an organizational system that actually works. What good are shelves if they can't be reached, or if they can't be opened without blocking the doorway? We'll create a system that lets your child maintain steady concentration without derailing her train of thought every time she needs a different set of notes.
The Importance of Comfort and Your Teen's Input
Don't forget what it's like to be a teen: You're all awkward angles, and you want a place to spread out and work without feeling cramped and fidgety. If you recall the hard plastic chairs and tiny desks from your own school days, you'll know what I mean.
Part of comfort is liking what you have. That's one big benefit of a custom design. We can take into account your student's style and make sure their workspace is both fun and functional. We'll work with your child to choose materials they like and the finish they want. We can add custom colors, display shelves, and even a choice of custom knobs. We can also swap out hardware so your child's space grows alongside them and their tastes. The more personalized it is, the more attached they'll feel to it, and the more likely they are to use it. It's a win for everyone.
Our designers also take thorough measurements to ensure that what we create gives your student the physical room they need. If your teen likes to spread out, we'll add extra elbow room. If he's gone through a growth spurt, we can calculate desk height so he doesn't bump his knees every time he stands up. What we create fits: physically, emotionally, and aesthetically.
Every family is unique, which means your needs will also be unique. Fortunately, a custom design team gives you have plenty of options. We work with you to maximize efficiency without sacrificing comfort or luxury. We've all been teenagers, and we know what they need to succeed. Connect with us today to request a free consultation and help design your teen's future.
---
Valet Custom Cabinets & Closets designs, manufactures and installs custom organizational solutions that enhance the functionality of your living space while complementing the décor of your home.
Our talented design team creates unique solutions tailored to your specific needs, style, and budget. We are independently owned and a direct manufacturer.
Our areas of specialty include Home Offices, Wall Beds, Media Centers, Closets, Pantries, Garage Cabinetry, and much more.
Exceptionally Designed & Styled * Expertly Crafted with 5-Star Execution
---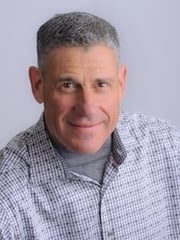 About Larry Fox, President
Larry is a graduate of the University of Southern California School Of Business. After receiving his degree he returned to the Bay Area and spent 18 years working in his family's 100+ year old metals recycling business. Upon the sale of that business in 2000, Larry and his wife Audrey purchased Valet. Larry has become a leader in the industry and is a past president of the National Closet Group. Larry loves turning people's dreams into reality, and remains as enthusiastic about the business today as he was when he first acquired it. View Larry's Houzz Page.