As I get older, I often reflect on how much of life is lived in a rush. If you're a working adult, time is short and your to-do list is long. Moms and dads are especially conscious of the time crunch, with a 2015 survey finding almost half of American parents wished they could be more involved in their children's lives.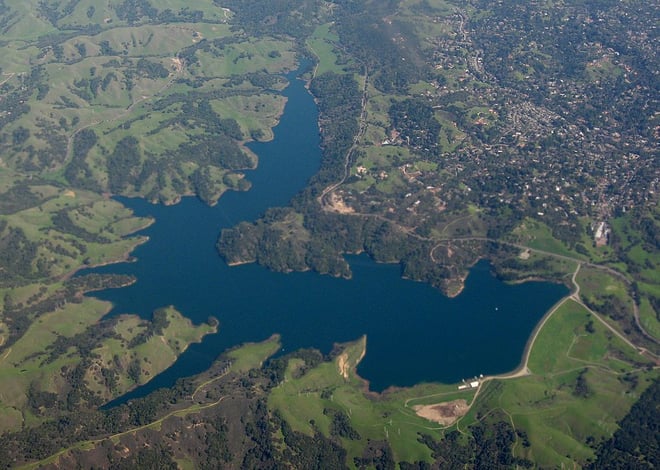 Orinda looks peaceful from up here, but in many of those homes families scramble to get through the week.
By Dcoetzee (Own work) [Public domain], via Wikimedia Commons.
Many of our Orinda clients are familiar with this type of pressure. The town's spacious homes and sprawling yards make it a great place to raise a family, but many parents are pursuing demanding careers, with work stretching long into the evening. Meanwhile, their kids are juggling extracurricular activities and homework most nights of the week. With everyone so busy, it's easy to lose family time, and it can leave you feeling like you barely know your own children.
But a client of ours in Orinda hit upon a creative solution to this exact problem – a home office for the whole family.
Everyone Has Work - Why Not Do It Together?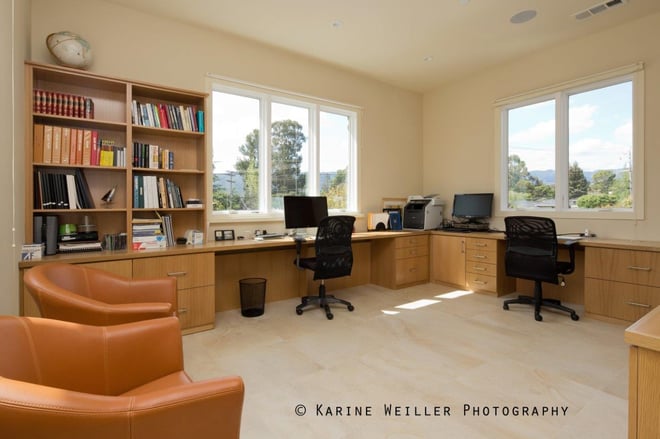 Multiple workstations can fit nicely in the same room.
Image from Valet Custom Cabinets & Closets.
If you or your partner spends many evenings working, a home office is already a good option. But instead of corralling your children alone in their rooms, why not have them join you? It's a great way to make sure they stay on task (and off of social media), and it's also an opportunity for the family to spend more time together, even while everyone is busy. You'll need an office that can accommodate everyone, but there are plenty of options.
A large desk area is a great start. This gives you room for multiple desktops, so there's no squabbling over who has dibs on the computer. Split-level work surfaces are another nice option, since they offer every family member the proper work height, regardless of whether they're working with a keyboard, on a laptop, or reading a book and taking notes. Our Orinda client also included popup charging stations next to each workspace, so there was no fighting over outlets.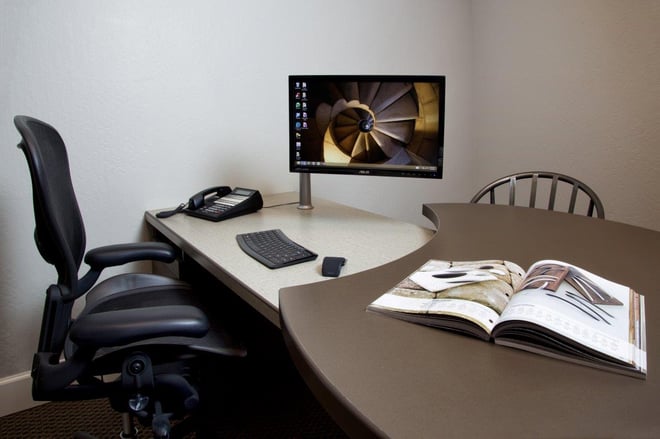 A split-level desk helps you avoid the aches and pains of a workstation that's the wrong height.
Image from Valet Custom Cabinets & Closets.
A family office is also no less functional than a regular office. You can have plenty of space to work while still saving room for gadgets like your printer, shredder, and even your desktop's CPU, by hiding away your larger electronics in custom cabinetry. These items can be stored on pull-out racks, allowing easy access when you need them.
Large floor-to-ceiling bookshelves are another great addition to a family office and can be custom-designed to let each person have space to store their own books, folders, and notes (I find bookshelves also lend a studious air to the room – they remind me of libraries from my school days).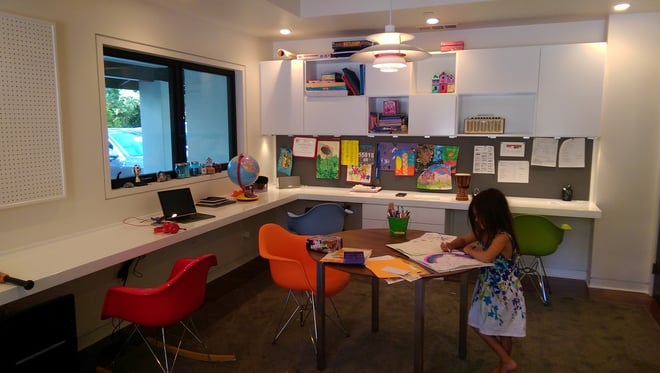 Kid-friendly cubbies are a good storage solution if you've got young children.
Image from Valet Custom Cabinets & Closets.
Make the Room a Welcoming Space
A family home office may be primarily for working and studying, but the room still needs to feel inviting if you want your kids to use it. Consider a built-in seating area integrated into your cabinetry or bookshelves. This gives the room a more relaxed feel and might even convince your kids to stick around and keep reading after their homework is done.
Attention to detail and a professional Valet design will allow you to maximize the functionality and ergonomics for your specific space and family needs. Visiting a showroom to select material, finishes, and decorative appointments will help you style your new home office to your particular tastes as well as complement the decor of your home.
You can even make overnight guests feel welcome by incorporating an extra wall bed into your family home office design. This stows away when not in use, so it doesn't take up any extra space, and it blends seamlessly into the rest of your office. It's a great option if extra rooms are limited, but you still like to host family and friends.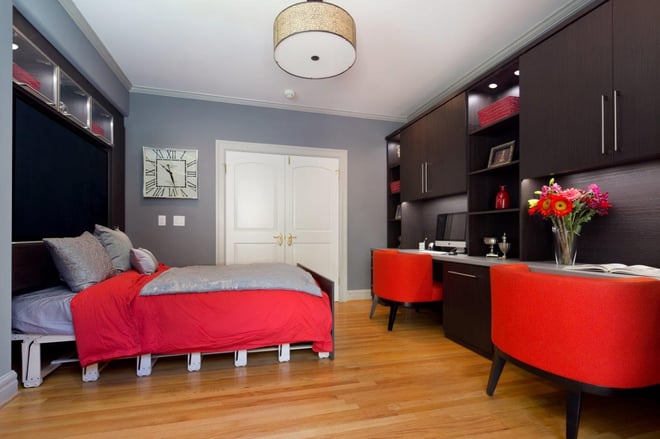 Pull out desk space and wall beds make your home office multi-functional.
Image from Valet Custom Cabinets & Closets.
Get More Done and Spend More Time Together as a Family
Family time is important, and a parent's influence on their children is essential, but with everyone so busy, it's not uncommon for parents and children to spend very little time together. It doesn't have to be that way.
Even if you don't have much leisure time, setting aside part of each evening to gather in the same space and work together is a great way to bond (and a great way to instill good work habits in your children).
Every family is a bit different, so every family office will need a personalized touch. That's why a custom design is so helpful. If you'd like to create your own home office, get in touch with one of our designers, and we can help find a solution for you and your family.
---
Valet Custom Cabinets & Closets designs, manufactures and installs custom organizational solutions that enhance the functionality of your living space while complementing the décor of your home.
Our talented design team creates unique solutions tailored to your specific needs, style, and budget. We are independently owned and a direct manufacturer.
Our areas of specialty include Home Offices, Wall Beds, Media Centers, Closets, Pantries, Garage Cabinetry, and much more.
Exceptionally Designed & Styled * Expertly Crafted with 5-Star Execution
---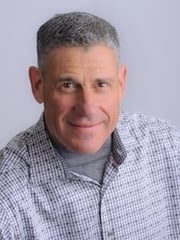 About Larry Fox, President
Larry is a graduate of the University of Southern California School Of Business. After receiving his degree he returned to the Bay Area and spent 18 years working in his family's 100+ year old metals recycling business. Upon the sale of that business in 2000, Larry and his wife Audrey purchased Valet. Larry has become a leader in the industry and is a past president of the National Closet Group. Larry loves turning people's dreams into reality, and remains as enthusiastic about the business today as he was when he first acquired it. View Larry's Houzz Page.