Pleasanton seems almost like a made-up town name. Thankfully, it's an accurate description of one of our favorite areas. As the name implies, it's quite idyllic – pretty and quiet, with an up-and-coming downtown. What isn't pleasant is the commute time. An hour or more to San Jose, and hour or more to San Francisco – even on the BART. Major development and a skyrocketing economy have brought longer traffic times that aren't pleasant for anyone. It's why more and more people are choosing to work from home.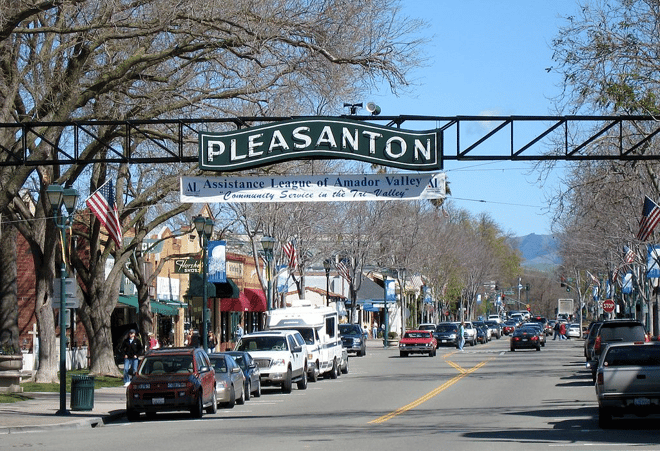 Pleasan
ton is a great place. A home office helps keep you here.
Image from

Wikimedia Commons user Michael C. Berch
But this shifting economy, full of telecommuters, startup owners, and part-timers, brings with it a new problem: space. We know a lot of couples where both partners work from home but don't have enough room for two separate offices. What happens when you have to share a workspace? A custom-designed home office that fits more than one person, or serves double-duty as a bedroom, helps everyone keep their cool.
The Shared Workstation in Your Home Office

Multiple people working? Share the space with an open floor plan.
Image from Valet Custom Cabinets and Closets.
I know one couple who both worked from home, but he claimed the office and their one desk. It didn't go over well with her and led to many arguments. Rotating barely helped. What they needed was a joint workstation where they were equally comfortable.
One solution is a station with multiple desks. This custom-designed home office features absolute equality in drawers, shelves, and counter space. It's also very attractive, creating a professional but warm atmosphere. The shelves allow you to store work and decorative material, for a personalized – but still organized – feeling.
One perk of this setup is that if you're working together, perhaps in a joint startup, you can swivel to easily collaborate.

Or you can play chess. The choice is yours.
Image from Valet Custom Cabinets and Closets.
Space for Multiple Workers
A friend of ours in Pleasanton recently started a digital archiving service with two partners. While they work from their own houses, they meet at my buddy's place in Pleasanton, where they also hold teleconferencing calls with clients. They need a space that's roomy enough for several people while still looking professional. This is where an office set with space for a meeting table and chairs can help.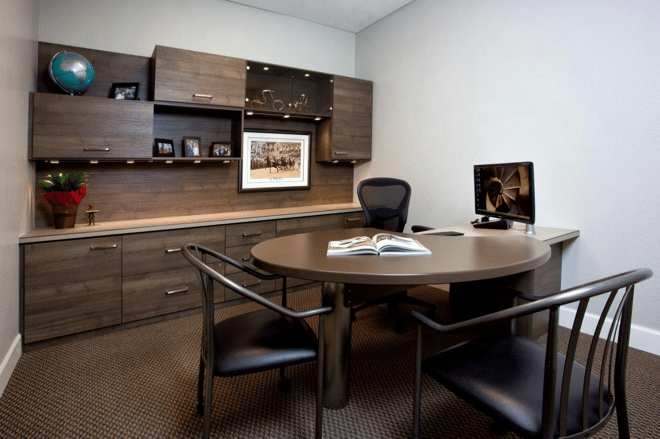 Have meetings in comfort, in style, and in your own home.
Image from Valet Custom Cabinets and Closets.
With this setup, everyone at the meeting has room to work, and they can teleconference with professional office cabinetry as a backdrop. They are hired for the quality of their work, of course, but having a background of equal quality doesn't hurt.
How a Wall-Bed Transforms a Multi-Use Room
For some people, an office can't just be an office. In many houses, rooms have to do double-duty. We've seen people with home offices in kitchens, living rooms, even kids' playrooms. But this often results in a lack of separation between work and home life, which can be especially stressful if you and your partner work together. You need a way to separate work from relaxation. That's why a bedroom/office combo is often a great solution. It's easy to transform your room depending on the time of day, especially if you have a wall-bed.

This folds right up and away.
Image from Valet Custom Cabinets and Closets.
Installing a wall-bed means your room isn't just multi-use – it's really two rooms. When it's time to work, you can fold the bed neatly and easily into the wall. A decorative, luxury-designed finish on the cabinet makes it an elegant and aesthetically consistent piece of furniture. Anyone coming into your office would never know it was a bedroom.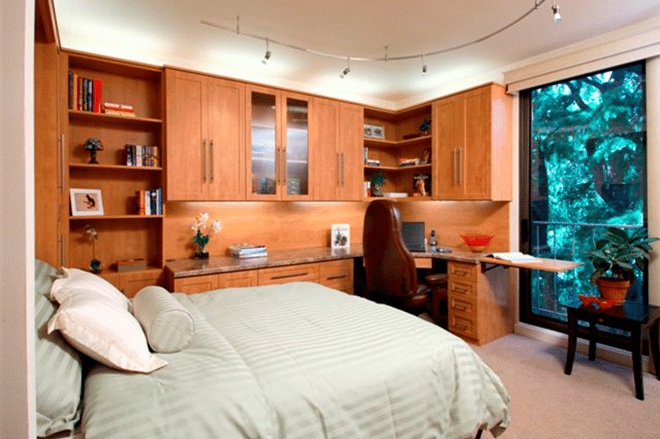 A cozy office needs a cozy bed.
Image from Valet Custom Cabinets and Closets.
A Custom-Designed Home Office for Any Pleasanton Home
At Valet Custom, we're excited to build a great home office that fits your needs – and the needs of anyone else you'll be working with. Our furniture doesn't just roll off the factory floor. It's custom-designed to match your home, whether an apartment in the city, a new condo development in Pleasanton's beautiful downtown, or a house on the quiet streets. Whether you're launching a startup from your home or have multiple people working from the same office, we can transform any space into the vision that matches your dreams.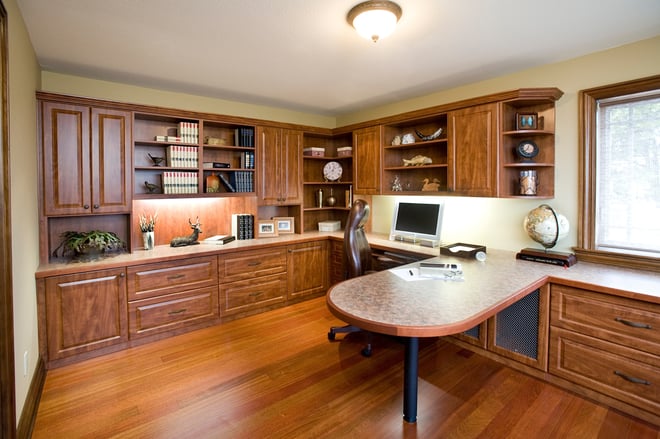 Your home. Your business. Your custom-designed office.
Image from Valet Custom Cabinets and Closets.
Thriving in today's new economy means having the right spot to work, one that fits your home and your professional life. Connect with us today for a free consultation, and find out how we can help you stay productive while sharing space.
---
Valet Custom Cabinets & Closets designs, manufactures and installs custom organizational solutions that enhance the functionality of your living space while complementing the décor of your home.
Our talented design team creates unique solutions tailored to your specific needs, style, and budget. We are independently owned and a direct manufacturer.
Our areas of specialty include Home Offices, Wall Beds, Media Centers, Closets, Pantries, Garage Cabinetry, and much more.
Your Space - Exceptionally Designed - Uniquely Styled - Expertly Crafted
---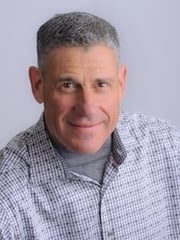 About Larry Fox, President
Larry is a graduate of the University of Southern California School Of Business. After receiving his degree he returned to the Bay Area and spent 18 years working in his family's 100+ year old metals recycling business. Upon the sale of that business in 2000, Larry and his wife Audrey purchased Valet. Larry has become a leader in the industry and is a past president of the National Closet Group. Larry loves turning people's dreams into reality, and remains as enthusiastic about the business today as he was when he first acquired it. View Larry's Houzz Page.