Read Part I of our Zen Workspace series here
We live in stressful times. I was talking to a client in San Jose last week about the 4th of July and asked whether she enjoyed the long weekend (and the Rose, White and Blue parade). She said the holiday made her week more stressful—she had to pack five days of work into four.
You deal with similar misconceptions when you work from home. A lot of people think not having a commute makes things easier, but it also means you're always at the office and may feel permanently on-call. There are ways to mitigate that stress: Last week, we looked a few principles for creating a Zen workspace in your home office. A custom furniture design can help you achieve:
Simplicity

Asymmetry

Naturalness

Subtlety
Today I want to look at the final three principles for creating a Zen workspace. The world is a stressful place. The right custom-designed furniture can make it less so.
Break from Routine
If you spend a lot of time on you computer, like most San Jose tech employees, you're likely familiar with repetitive stress injuries. These injuries are physical, but the mental stress of repetition can be just as bad. There's a dullness to always completing the same tasks, as you wrestle with an inbox that's never quite empty and go days without seeing another person. The concept of Datsuzoku stresses the need to escape from everyday patterns.
Adding custom home office furniture that accommodates extra people is one way to achieve this. We can install peninsula desks or pull-out workstations so you can work on in-person projects with team members. You can even lure people over on Fridays for pizza and a few cold ones after lunch as you celebrate another week.
To resist the temptation of working through the weekend, some of our clients also install hidden wall beds in their offices. This lets your workspace double as a guest room and gives you a reason to finally invite your family over to see the Municipal Rose Garden (especially if you missed the parade). We can disguise your custom wall bed in beautiful cabinetry that matches your office perfectly.
Tranquility
One of the great benefits of working from home is being able to avoid the soul-deadening buzz of cheap fluorescents. Good lighting goes a long way toward creating the sense of tranquility that's at the heart of Seijaku.
Obviously, this starts with windows. When we custom-design a home office, we'll work with you to configure your workstation so that it gets plenty of natural light without glare. But natural light isn't always enough, so we often incorporate soft, diffuse lighting inside your cabinets or above your workstation. This lets you see what you're doing without making you feel like you're trapped inside a cubicle.
Of course, tranquility doesn't come from light alone. Sound also contributes. You might decide to add custom speaker housing to your cabinetry so that whether you're relaxed by whale sounds, Kendrick Lamar, or heavy metal, you can play what brings you peace.
Austerity
Shibui encourages you to celebrate austerity. Clutter is a major cause of stress and tends to sneak up on people. You put a couple papers on your desk, and then a couple more. You need a place for your laptop, so you set it down next to your PC—and leave it there for two weeks. What starts out small becomes an avalanche.
Custom office furniture helps mitigate that clutter. We can add slide-out shelves to let you store forms, blueprints, and client contracts so that they're out of the way but able to be quickly grabbed. We can also install heavy-duty roll-out trays to house laptops, printers, scanners, and charging stations. These can be hidden from view behind cabinet doors when not in use, so you can have everything you need while maintaining a peaceful austerity.
Maybe your home office won't totally replicate the Zen monastery of your neighbors in Tassajara, and no matter what you're listening to, you probably won't reach Nirvana. But that doesn't mean your work week needs to be stressful. With the principles of smart design, customized for your home and work needs, you can add Zen to your life. Connect with us today to see how we can transform your space into a zone of peace.
---
Valet Custom Cabinets & Closets designs, manufactures and installs custom organizational solutions that enhance the functionality of your living space while complementing the décor of your home.
Our talented design team creates unique solutions tailored to your specific needs, style, and budget. We are independently owned and a direct manufacturer.
Our areas of specialty include Home Offices, Wall Beds, Media Centers, Closets, Pantries, Garage Cabinetry, and much more.
Exceptionally Designed & Styled * Expertly Crafted with 5-Star Execution
---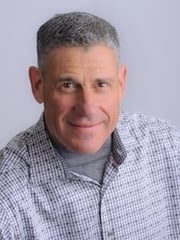 About Larry Fox, President
Larry is a graduate of the University of Southern California School Of Business. After receiving his degree he returned to the Bay Area and spent 18 years working in his family's 100+ year old metals recycling business. Upon the sale of that business in 2000, Larry and his wife Audrey purchased Valet. Larry has become a leader in the industry and is a past president of the National Closet Group. Larry loves turning people's dreams into reality, and remains as enthusiastic about the business today as he was when he first acquired it. View Larry's Houzz Page.