Many literature-lovers are transitioning to e-readers and tablets (even I use them occasionally), but physical books retain their allure. There's something about sitting down with one—the smell of the ink, the crisp sound of a turning page, the physical weight in your hand. Clients in San Jose know what I'm talking about. You folks ranked in the top 20 most well-read cities in the US, and you've got all sorts of intriguing bookstores. I'm partial to Recycle myself, although I hear great things about Hicklebee's from parents.
Suffice to say that San Jose appreciates books, and many of our clients show that appreciation by continuing the long tradition of setting aside space in their homes to store and display them. I sometimes worry this trend is on the decline, but if you, like many of the city's residents, enjoy spending time among books, it might be time to create your own custom home library.
Ideas for a Great Home Library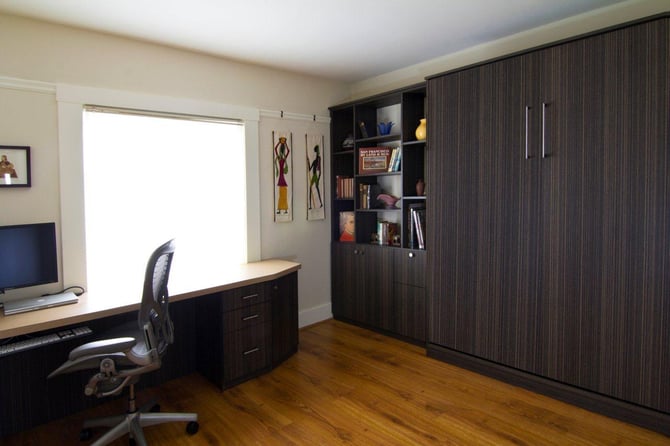 Just think of all the books you could fit in this room.
Image from Valet Custom Cabinets & Closets.
To create a dedicated library, custom shelving and cabinet units are your first step. How many shelves, of course, depends on the size of your collection (and, alas, on the size of your room). Some of our clients opt for open shelves, which are good for easy access, but we can also add glass-fronted cabinet doors if you want to display your collection of Victorian poetry while keeping it safe. Either way, you'll want your shelves to be adjustable so that you can accommodate volumes of varying sizes.
You'll also need somewhere to curl up and read. You could just stick a couch in the room and be done with it, but a custom design lets you be creative. Why not add a window seat? It's comfortable and cozy, and we can add storage beneath it for things like an extra blanket or a secret stash of snacks. Plus, you can take advantage of all that natural light while you read.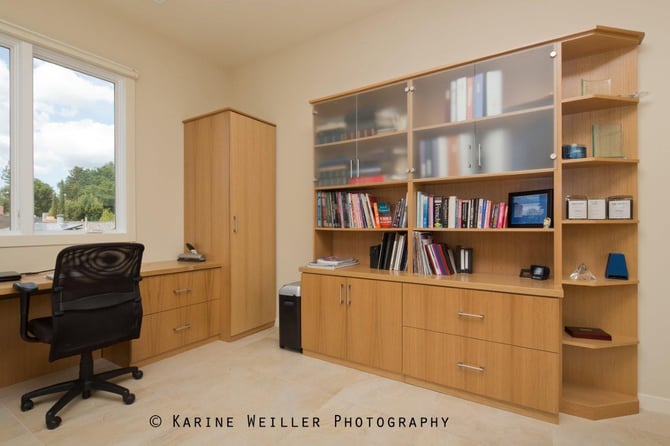 Ease eyestrain with a custom design that makes the most of window placement.
Image from Valet Custom Cabinets & Closets.
You might also consider turning your room's reach-in closet into an additional reading alcove. We can fit more shelves along the interior walls and add bench seating beneath. A space like this makes a great dedicated kid's area if you dream of turning your children into bookworms.
You Don't Have to Trade Your Guest Room for Your Library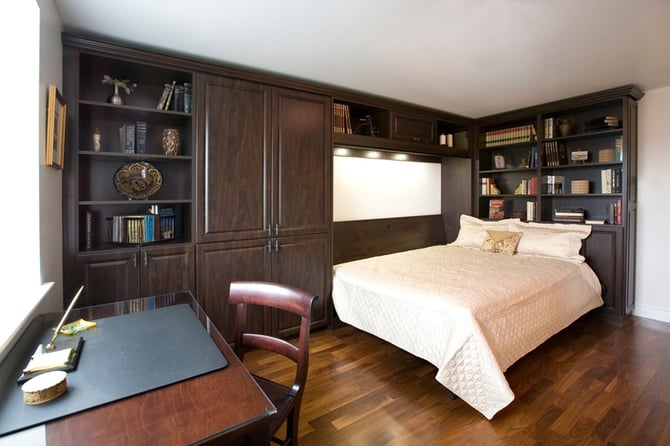 A Murphy bed lets you create a guest space that blends seamlessly with your library.
Image from Valet Custom Cabinets & Closets.
Of course, instead of curling up with the San Jose Public Library's summer reading list, maybe you sometimes host houseguests over the weekend. And if you've turned your spare room into a library, where will you put them? In the library too, of course (and if your houseguests are anything like me, they might never come back out).
Murphy beds are a great way to give visitors a comfortable place to sleep without taking up an entire room. These aren't pull-out couches we're talking about here, either. Our custom Murphy beds are comfortable, with regular-sized mattresses, but nearly undetectable when put away, blending perfectly with your home library's decor.
We can even add built-in wardrobe storage to our custom-designed wall beds—useful if you've decided to turn your closet space into a reading nook but still want to give guests somewhere to hang clothes. We can also add a variety of extra features, like a fold-out nightstand and built-in reading lights (both of which will give visitors a great opportunity to test out your selection of novels before bed).
Give Yourself the Home Library You Always Wanted
I've always thought there was something special about libraries. I love being surrounded by so many stories and so much knowledge, and while downtown San Jose's Dr. Martin Luther King Jr. library is stunning, maybe you dream of having a space to call your own.
Get in touch with us to explore custom design options for your home library. Whether you want a classic library feel with a dark wood finish or a modern look that matches your Eichler home, we'll help you keep the tradition of physical books alive.
---
Valet Custom Cabinets & Closets designs, manufactures and installs custom organizational solutions that enhance the functionality of your living space while complementing the décor of your home.
Our talented design team creates unique solutions tailored to your specific needs, style, and budget. We are independently owned and a direct manufacturer.
Our areas of specialty include Home Offices, Wall Beds, Media Centers, Closets, Pantries, Garage Cabinetry, and much more.
Exceptionally Designed & Styled * Expertly Crafted with 5-Star Execution
---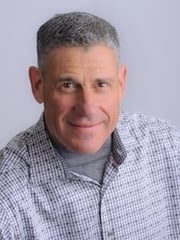 About Larry Fox, President
Larry is a graduate of the University of Southern California School Of Business. After receiving his degree he returned to the Bay Area and spent 18 years working in his family's 100+ year old metals recycling business. Upon the sale of that business in 2000, Larry and his wife Audrey purchased Valet. Larry has become a leader in the industry and is a past president of the National Closet Group. Larry loves turning people's dreams into reality, and remains as enthusiastic about the business today as he was when he first acquired it. View Larry's Houzz Page.