In Orinda, family is the number one priority. We invest heavily in our schools, and recently supported their switch to solar power. We take the time to commute deep into Silicon Valley to support a lifestyle that gives our children the wonderful holidays they dream about. As the new year hits, we're busy setting resolutions and moving forward with our lives, but Orinda families may be bringing more clutter into the new year than they would like. The holidays bring plenty of mess, from wrapping supplies and packaging to food waste and glittery or sugary kitchen floors—and Orinda families with children know what the real disorganization culprit is this time of year.
The holidays bring so much joy, but they also fill our homes with more toys than we (or our kids) know what to do with. Our homes become inundated with dolls, games, and about a million toy cars. It can be really difficult to move forward into the new year when you're busy tripping over soccer balls and stuffed animals from last year. Orinda clients come to us this season begging for closet solutions for their children, and we've developed some key strategies to help tame the toy monster.
Reach-in Closet Solutions for Kids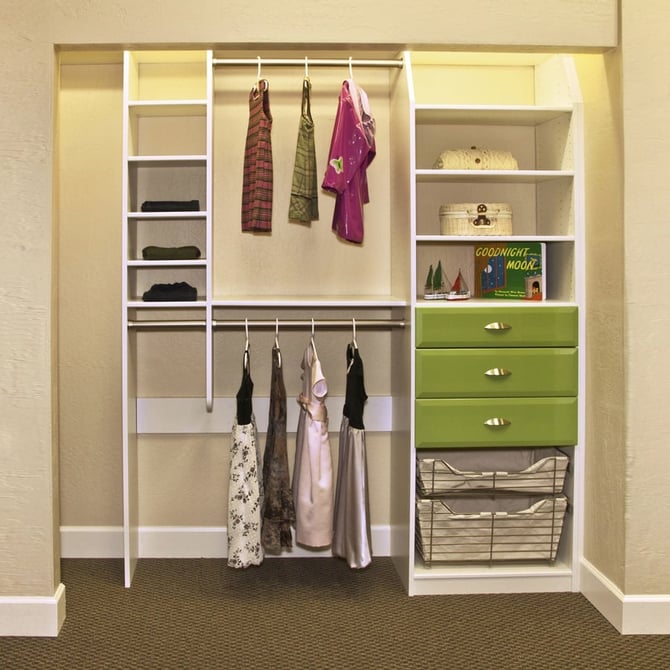 Maximize your reach-in closet storage with creative hanging rod placement.
Image source: Valet Custom Cabinets & Closets.
One surefire way to provide more storage space in a kid's closet is to make use of custom hanging rods. Children's clothing doesn't require nearly as much vertical space as adult items, and typically leaves a lot of unusable wall area when hung horizontally across one long rod in a reach-in closet. Get double the storage space by stacking your hanging areas vertically. As we're now deep in Orinda's rainy season, you'll probably want to keep those jackets handy closer to the floor so your child can reach them easily.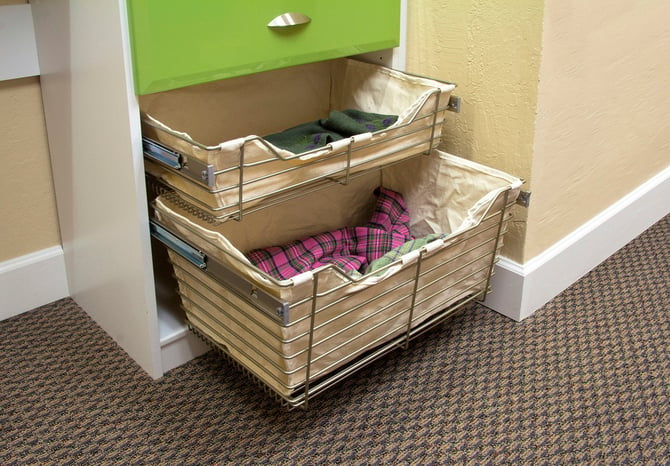 Pull-out baskets easily wrangle clothing and soft toys that need a home.
Image source: Valet Custom Cabinets & Closets.
Getting your child's clothing out of the way with those rods leaves a ton of available space for creative storage solutions. Drawers can be used to hold smaller clothing items like socks or pajamas (or irregularly shaped toys that don't stack well). You can also utilize pull-out baskets for stuffed animals, soft blocks, or dolls. If your child enjoys playing sports like most of the Orinda kids I know (whether casually at home or competitively for the Orinda Youth Sports Association), baskets also provide a nifty place to keep soccer balls, baseballs, and more from rolling off the shelves and onto the floor.
Walk-in Children's Closet Solutions
Some of the newer Orinda homes that I've worked with include walk-in closets in most bedrooms. This can be a blessing or a curse to parents, and it all depends on how you structure this storage space.
Tame your child's walk-in closet with extra shelving and built-in custom cabinetry.
Image source: Valet Custom Cabinets & Closets.
A walk-in closet holds plenty of space for clothes, while extra shelving throughout creates a perfect solution for toys of all sizes. Including a built-in dresser allows you to disguise toys behind cabinet doors and within pull-out drawers.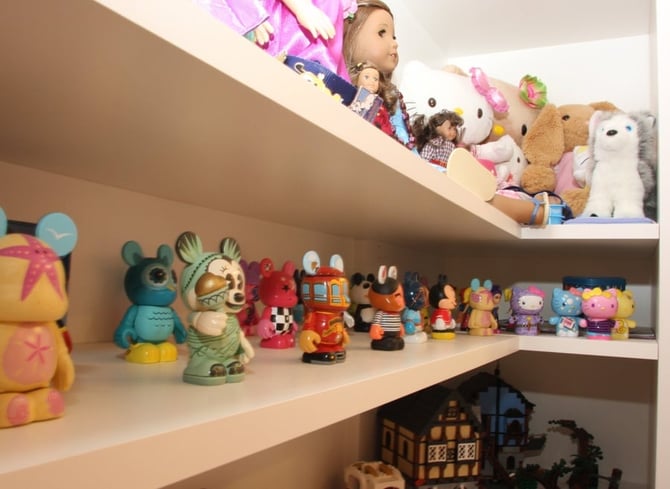 Corner shelving maximizes storage and display space in a walk-in closet.
Image source: Valet Custom Cabinets & Closets.
A sturdy shelf (or two) close to the ceiling can store larger toys or those that don't get played with as often. They're also wonderful places to display toy collections or collectible dolls/figures that may be more fragile. These shelves beautifully wrap closet corners, making use of even more surface area for toy storage—perfect for all those educational knick-knacks you picked up at Sweet Dreams this Christmas.
Toy Storage Options For Every Space
It's also possible to use cubbies created by custom shelving to your advantage in a children's bedroom or closet. Adjustable shelving units can perfectly hold a large children's book collection, tall action figures, or American Girl dolls.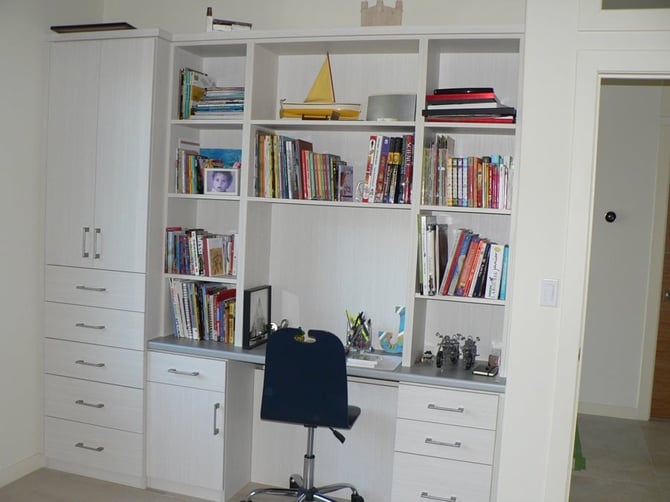 Create custom cubbies out of sturdy shelving to store and display books and large toys.
Image source: Valet Custom Cabinets & Closets.
Depending on your child's toy collection, we can design cubby spaces perfectly sized for their storage needs. These spaces are easily accessible to older kids and display their prized collections beautifully.
With a quarter of the city's population under the age of 18, it's no wonder Orinda families are desperate to get their children's closets under control. The new year can be a productive time for organization and creating space for those items that bring your family joy. Ditch the massive toy box and tackle the black hole that is your kid's closet once and for all this season. Schedule your free design consultation to get started on plans for a clutter-free household in 2017.
---
Valet Custom Cabinets & Closets designs, manufactures and installs custom organizational solutions that enhance the functionality of your living space while complementing the décor of your home.
Our talented design team creates unique solutions tailored to your specific needs, style, and budget. We are independently owned and a direct manufacturer.
Our areas of specialty include Home Offices, Wall Beds, Media Centers, Closets, Pantries, Garage Cabinetry, and much more.
Exceptionally Designed & Styled * Expertly Crafted with 5-Star Execution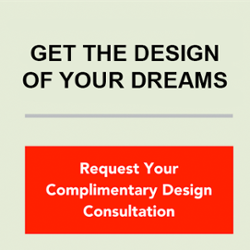 ---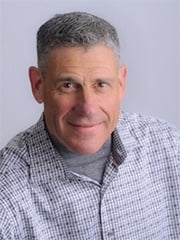 About Larry Fox, President
Larry is a graduate of the University of Southern California School Of Business. After receiving his degree he returned to the Bay Area and spent 18 years working in his family's 100+ year old metals recycling business. Upon the sale of that business in 2000, Larry and his wife Audrey purchased Valet. Larry has become a leader in the industry and is a past president of the National Closet Group. Larry loves turning people's dreams into reality, and remains as enthusiastic about the business today as he was when he first acquired it. View Larry's Houzz Page.