Working from home in the Bay Area sounds like living the dream, doesn't it? My telecommuting clients tell me they enjoy a better work/life balance, avoid traffic, and generally feel more productive. I believe it, especially given that the San Francisco-Oakland-Fremont metro area came in first, nationally, for number of mega-commuters—people who travel at least 90 minutes and at least 50 miles each way for work. That's a lot of time and stress most of us could do without.
Not long ago, I met with a client who was working from home but had hit a snag: her business was growing. It was a good problem, to be sure, but she had been working out of a small spare room and was in need of space to meet with clients. Her current setup wasn't exactly professional-looking, and she was tired of running to the coffee shop every time she had a meeting. It was time for an upgrade.
Office Space Anywhere
Typical Bay Area homes, many of which were built before 1980, weren't designed to accommodate modern office needs. But that doesn't mean there isn't space in your home for an office. You just have to get a little creative.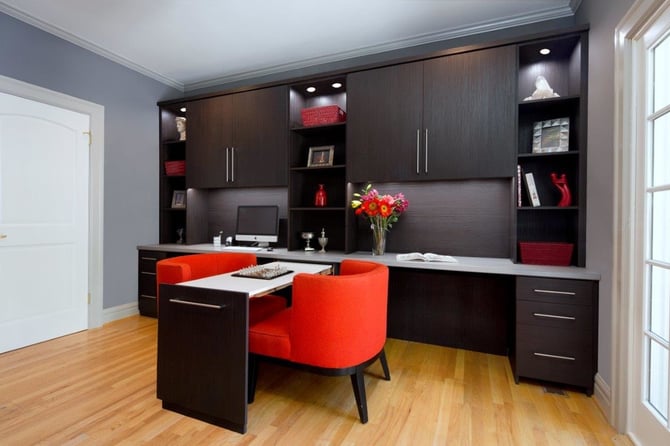 Pull-out desks can add space when you need it and disappear when you don't.
Image Source: Valet Custom Cabinets & Closets
The desk, of course, is the most important aspect of any office, whether you use a computer, a notepad, a tablet, or all of the above. With so many finish options to choose from, we can create the professional look you're aiming for—whether elegant and old-school or modern and minimalist. Our finishes are also resistant to spills and scratches, so they'll continue to look like new for years to come.
Slide-out and flip-down desks can double your workspace if larger meetings or projects sometimes pop up and you need a way to accommodate multiple people. And slide-out shelves hidden behind cabinet fronts are a great way to hide printers, computer towers, and fax machines if you need to present a polished, uncluttered look on short notice.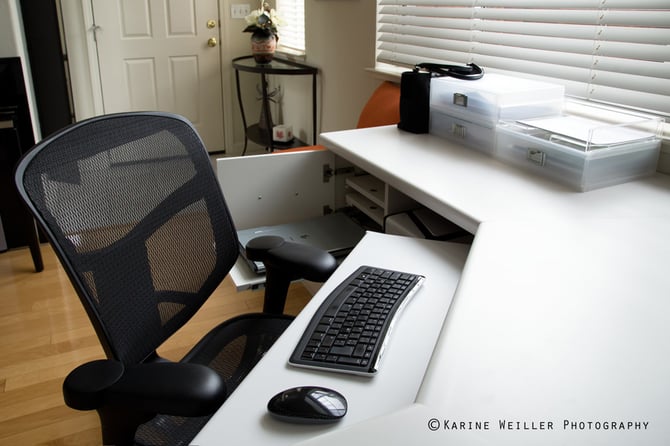 A slide-out keyboard tray gives you extra work space and reduces visual clutter.
Image Source: Valet Custom Cabinets & Closets
Spruce Up Your Space
Just because you're working from home doesn't mean you can't have all the amenities of a professional office space. Especially if you'll be hosting clients or colleagues, having comfortable places to sit is a necessity.
Adding seating to your office can be as simple as a cushioned bench paired with a pull-down desk for a place to take notes, especially if your meetings tend to be one-on-one. Space permitting, chairs coupled with your secondary, slide-out workstations will also provide room for coworkers to review documents or work on their laptops.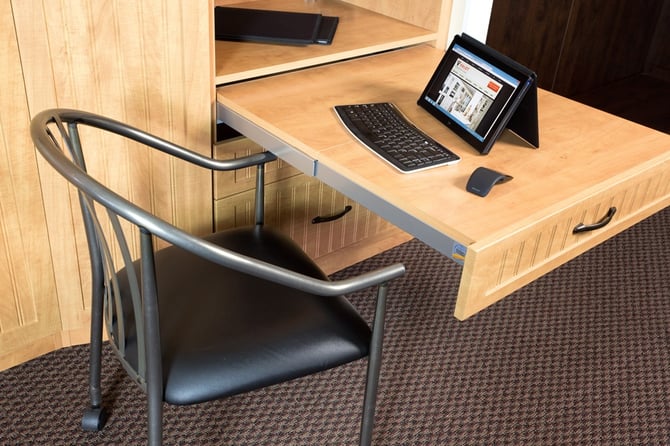 Adjustable-width, slide-out desks conform to the needs of the moment.
Image source: Valet Custom Cabinets & Closets
If you occasionally give presentations, I'd also suggest leaving space for a wall monitor. This addition is a professional way to show clients what you're viewing without requiring everyone to crowd around your computer screen. Our cabinets can be built to accommodate the exact specifications of any monitor, and cabinet doors can conceal your equipment when it's not in use.
Keeping Things Organized
A well-kept office shows off your organizational skills as a worker and helps you stay on track. There's nothing wrong with showing off your personal side, of course—you just want to make sure that your messy side is safely stowed away.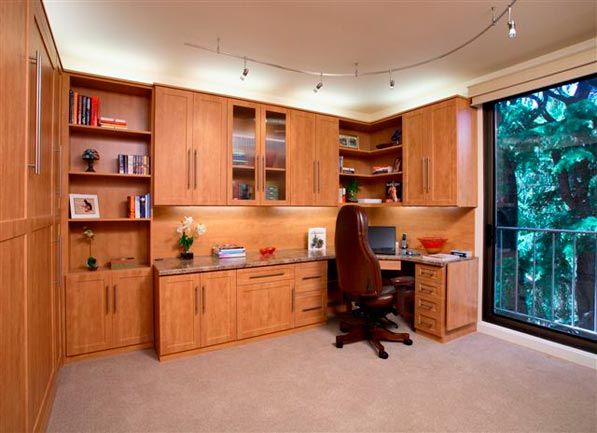 A mix of open and closed shelving is a great way to display what you want and hide what you don't.
Image Source: Valet Custom Cabinets & Closets
Since work areas can get cluttered quickly, this means that a combination of open and closed shelving is often the perfect compromise, letting you hide active (messy) projects, while displaying personal touches like artwork, family photos, and other fun items to brighten your workday.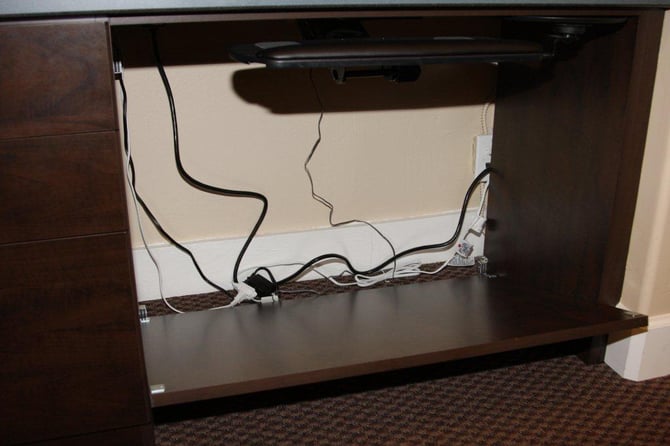 A detachable panel can be opened to access cords and closed to hide the mess.
Image Source: Valet Custom Cabinets & Closets
Another organizational problem most offices face is the issue of cords. Routers, scanners, printers, and desktop computers all need to be connected to outlets. Luckily, with our custom wire chaseways and detachable back panels, electrical cords can be hidden neatly away (but still easily accessible when you need to rearrange your gadgets).
Bay Area commuting is a major headache, and no matter how small your space, you can still have a functional and professional home office—no more coffee shop meetings required. If you're ready to start working from home, it's time to get in touch with us. We can convert your existing space into a professional and organized home office that you'll be proud to show off.
---
Valet Custom Cabinets & Closets designs, manufactures and installs custom organizational solutions that enhance the functionality of your living space while complementing the décor of your home.
Our talented design team creates unique solutions tailored to your specific needs, style, and budget. We are independently owned and a direct manufacturer.
Our areas of specialty include Home Offices, Wall Beds, Media Centers, Closets, Pantries, Garage Cabinetry, and much more.
Exceptionally Designed & Styled * Expertly Crafted with 5-Star Execution
---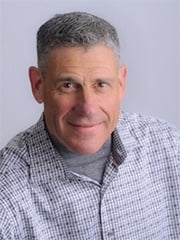 About Larry Fox, President
Larry is a graduate of the University of Southern California School Of Business. After receiving his degree he returned to the Bay Area and spent 18 years working in his family's 100+ year old metals recycling business. Upon the sale of that business in 2000, Larry and his wife Audrey purchased Valet. Larry has become a leader in the industry and is a past president of the National Closet Group. Larry loves turning people's dreams into reality, and remains as enthusiastic about the business today as he was when he first acquired it. View Larry's Houzz Page.