Saratoga is nestled in the heart of the booming Silicon Valley, but it still has a charming, small-town feel. Nature abounds—how many cities have redwood forest within their borders? It's no wonder so many people are attracted to the area. It's one of America's most educated towns, and one with the highest-earning citizens.
And what do those citizens do when they aren't shopping in boutiques or eating at world-class restaurants? They entertain. As a Silicon Valley hotspot, Saratoga is home to tech professionals who understand the value of virtual social networks—but also real ones. And as a host, you want your home to wow your guests. A custom-designed bar and media center lets you combine luxury and spatial efficiency in any space, whether a confined alcove or a large wall expanse.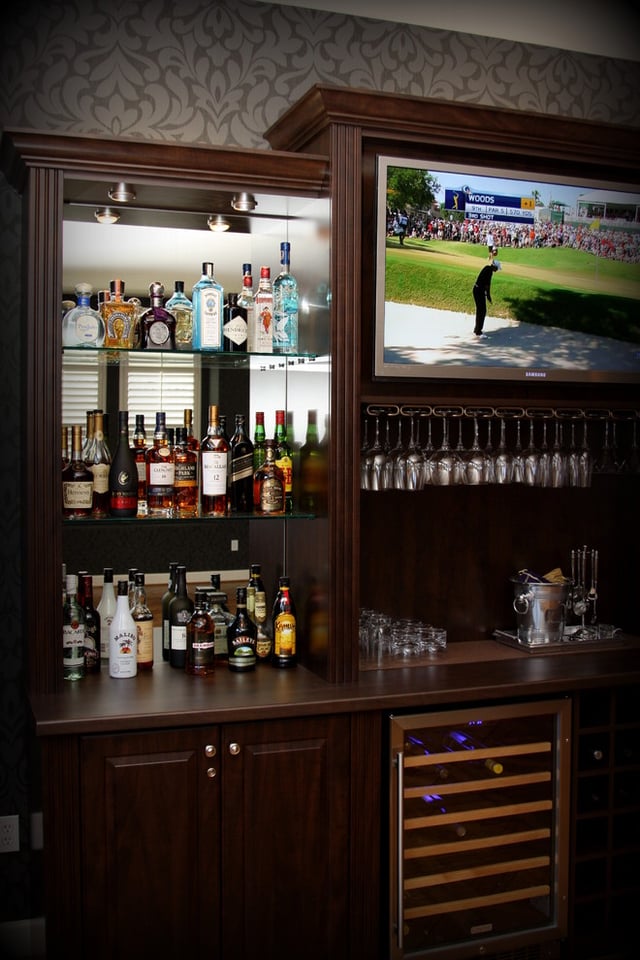 Sports. Drinks. Beauty. A custom bar is where form meets a more fun function.
Image source: Valet Custom Cabinets & Closets
What a Custom Media Center Brings to an Entertainment Room
An entertainment center is more than just a place to watch TV. It is a focal point for all the electronic excitement in a room. It's the center of a social network, a place where you can stream that perfect dance playlist, have movie marathons with friends, or binge-watch your favorite shows. It's where everyone gathers to watch the game or fulfill dangerous multiplayer video game missions. Your media center is the heart of the action.
That's why it should be well-crafted, fitting into and guiding your home's aesthetic. A custom-designed media center can be a full-wall furniture set, or it can fit into a niche or alcove depending on the layout of your home. Every space is a little different, and everyone has a different vision of how they'd like to entertain. A custom-designed entertainment center fits both your space and your style, making it truly yours.
Integrating The Custom Bar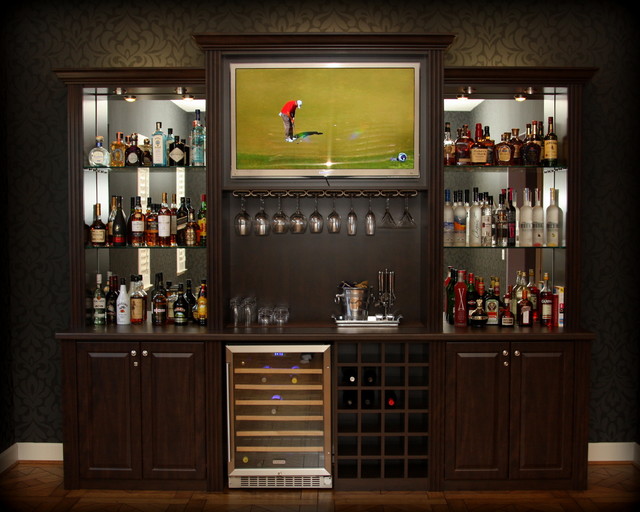 The right custom bar makes your house the new neighborhood gathering place.
Image source: Valet Custom Cabinets & Closets
There's something satisfying about getting home from a long day of work and fixing yourself a drink from your own home bar. You don't have to dig through kitchen cabinets asking where you put the shaker or the right glass. It's even more satisfying to offer this service to your guests.
If you intend to entertain, integrating your entertainment center with a custom home bar is the perfect cocktail. Two of the key ingredients for entertaining—a place for on-screen action, and the warm joy of mixing and pouring drinks or opening a nice bottle of wine from a local vineyard—can be combined into one location. As host, you no longer have to miss out on the action while you're in the other room, and it's easier for you to keep up with guests and make sure they're happy. There are a few elements any bar needs.
Storage for Glasses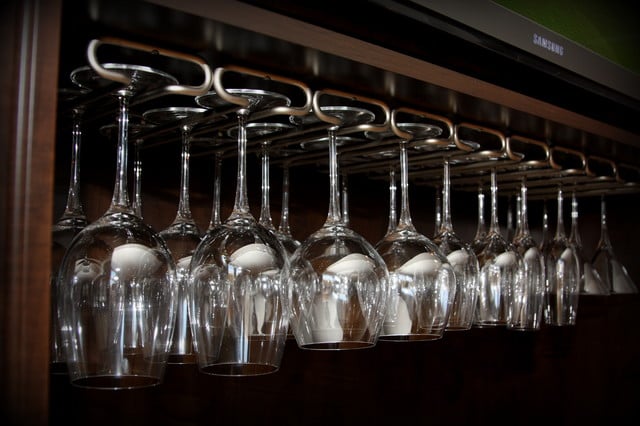 Every drink has its glass; every glass has its drink.
Image source: Valet Custom Cabinets & Closets
The right party starts with having the right glasses: wine glasses, martini glasses, those oversized fishbowls for blue tiki drinks—whatever you enjoy. Having a place to store and organize them is key. Glasses can take up lots of room in a normal cabinet and compete for space with your day-to-day dinnerware. There are numerous advantages to having dedicated, custom storage space:
A less cluttered, more organized look.

Separate racks for red and white wine glasses.

Easy access to your entire collection.

Less glass chipping and breakage.

A layout that matches your personal habits.
Wine Racks and Wine Fridge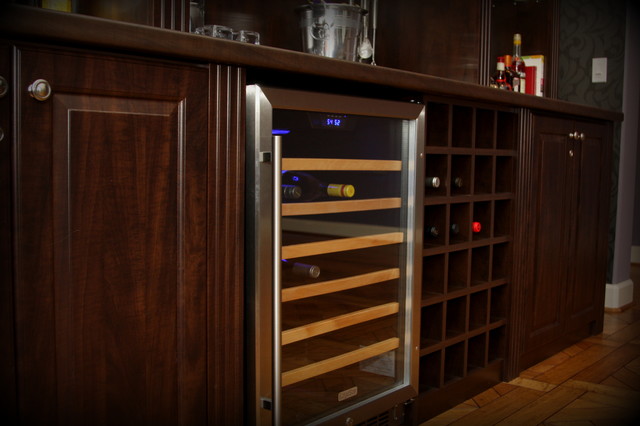 The best place to store wine from the best place to make wine.
Image source: Valet Custom Cabinets & Closets
In Saratoga, you're just a couple of hours from Napa, and vineyards abound. If you're building a custom bar here, chances are good you're a wine enthusiast. You know what type of wine to pair with what food, and which wines are doing well in the market right now. If that's the case, you need a place to store your wine collection. If you don't have an extensive cellar or just want to keep some bottles close at hand, custom wine racks incorporated into your cabinetry are perfect for your reds, with a built-in wine fridge for your whites. We can partner with a professional to set your custom bar up with the perfect wine fridge for your needs. As for wine racks--custom design means that your racks don't have to be uniform: bottles come in different sizes these days, so we'll make sure you have room for a magnum.
Shelves and Cabinets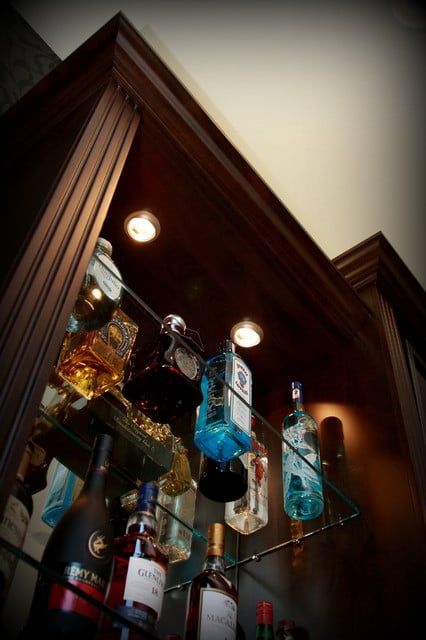 Storing the important stuff.
Image source: Valet Custom Cabinets & Closets
Aesthetically—and organizationally—speaking, shelves might be the most important part of your bar. In our Belgian Chocolate colored home entertainment custom bar set, beautiful clear glass shelves contrast the rich darkness of the rest of the unit. This is where you array your bottles, your mixers, and anything else you want easy access to. Ample storage space gives you the freedom to arrange your collection however you want, whether by drink, by country, or by frequency of pour. Your display gives guests an immediate appreciation of the work you've put into having them over, and lets them decide what they want without endless recitations.
Cabinets are fantastic for holding extra glasses, napkins, replacements, and bar equipment that isn't used as much (your tiki fishbowls, perhaps). Many of our enterprising clients have also used cabinet space as a beer fridge to hold some of the area's amazing microbrews.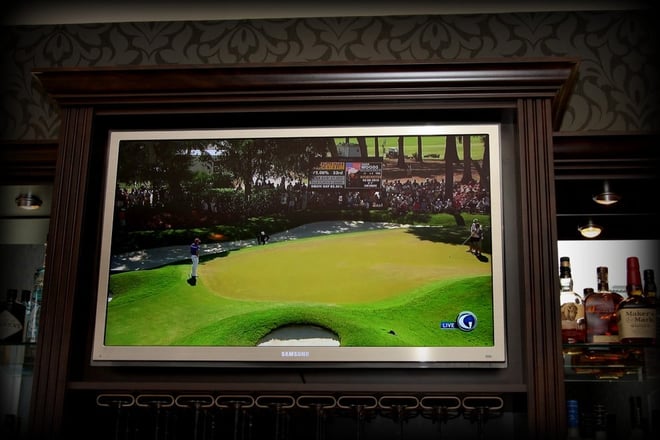 A complete entertainment set-up integrated with your bar will make guests very happy.
Image source: Valet Custom Cabinets & Closets
Whether you're playing games or watching the game, the TV will be the focal point of the bar. Custom cabinetry can integrate the TV into your particular setup so that it fits perfectly without hiding or overwhelming. The right custom design will also store all the consoles, streaming devices, record players, and other gear you need to host the perfect get-together.
Saratoga is a great town, one of the gems of Silicon Valley. A custom-designed media center and integrated bar can help you enjoy being at home as much as you enjoy strolling downtown or visiting the redwoods. At Valet Custom Cabinets & Closets, we work with you to give you the home you want. We make the best use of your space so you can make the best use of your house. Give us a call, and raise a glass.
---
Valet Custom Cabinets & Closets designs, manufactures and installs custom organizational solutions that enhance the functionality of your living space while complementing the décor of your home.
Our talented design team creates unique solutions tailored to your specific needs, style, and budget. We are independently owned and a direct manufacturer.
Our areas of specialty include Home Offices, Wall Beds, Media Centers, Closets, Pantries, Garage Cabinetry, and much more.
Your Space - Exceptionally Designed - Uniquely Styled - Expertly Crafted
---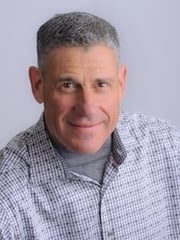 About Larry Fox, President
Larry is a graduate of the University of Southern California School Of Business. After receiving his degree he returned to the Bay Area and spent 18 years working in his family's 100+ year old metals recycling business. Upon the sale of that business in 2000, Larry and his wife Audrey purchased Valet. Larry has become a leader in the industry and is a past president of the National Closet Group. Larry loves turning people's dreams into reality, and remains as enthusiastic about the business today as he was when he first acquired it. View Larry's Houzz Page.