One of the truisms of home ownership is that your stuff expands to fill your space. I've seen it time and again. A client of ours in Los Gatos moved from a smaller house to a larger one in the Rinconada Hills neighborhood and was excited about the extra room. But the clutter followed her family like a magnet until their new house was as crowded as the old. When she and her husband came to us for help, I mustered up my years of experience and asked the crucial question: did they have any children?
The answer was yes—they had two teenagers. That was all I needed to know. It doesn't matter if you have boys or girls; kids spread out, and the older they grow, the worse it seems to get. Our clients were perplexed. They had plenty of closet space for both their children, but it somehow didn't help. Space wasn't the issue—organization was. The kids' reach-ins were undifferentiated messes, with layouts geared for adults. The obvious solution was custom-designed storage systems, with the ability to fit both the space and the teenagers. And for our client, this wasn't just a way to get organized: it was a way to keep peace in the house.
The Reach-in Closets That Kids Need
The thing about hitting those adolescent years (for those of us who might have forgotten), is that you never know who you're going to be on any given day. You're at an age where you're trying out new identities, so you need lots of clothes for lots of different occasions—and a closet for a teen or tween should reflect as much. You'll want a mix of adjustable shelves, drawers, and hanging rods so that your kid has a place for everything but can still adapt to whatever's coming next. When your son moves from button-ups to vintage t-shirts of "cool bands you've never heard of," he'll have a way to store both.
Closet Accessories to Make Life Easier
Of course, clothes strewn everywhere are a parent's nightmare, and something not all the shelves and hanging rods in the world can help. What does help is a laundry hamper. A slide-out hamper installed right in your kid's closet will be there when they get dressed, easy to pop open and use. Add in a removable liner, and your child also has no excuse not to make the trek to the washing machine on laundry day.
Girls—especially once they've reached the teen years—also seem to accumulate shoes. It's a fun hobby, but when all those shoes end up under the living room couch, it gets a little frustrating. I'd suggest keeping footwear in line with a roll-out shoe rack, which ensures everything is organized, accessible—and out of the way.
If your child is especially proud of her collection, of course, she might need a different setup. She may want to display her footwear rather than hiding it. In that case, we can add shoe shelves along one wall of her walk-in so that she can show off her entire collection. It's one of the benefits of a custom design—we'll work with your kid to create a setup that suits her tastes and shows off her prized possessions (whether shoes or stuffed animals).
Since the heart of being a youngster is variety, accessory storage is also a good bet. We can add racks or hook systems for scarves, purses, belts, and hats, keeping everything tidy. And since hooks and rods will fit nearly anywhere, we can make sure everything is in easy reach when we design the layout of your child's closet. Whether you've got a teen who's headed to the Los Gatos jazz festival or a twelve-year-old who prefers the mall, they'll be able to choose the right accoutrements for the occasion.
At the end of the day, your kid just needs a spot to get ready before facing the world. Whether that means extra drawers, better organization for all their accessories, or even a vanity counter, a good closet layout can help your child figure out the perfect look without spending hours in the bathroom with the door locked. This setup offers a little more privacy, a little more space, and a lot more of a sense of independence.
A Closet System That Fits
Everything we do with a custom-designed closet is really intended to make sure the space fits the child. That's pretty much all a tween or teenager wants: to fit. They want to figure out their place in the world, and they want to know that if school and social life ever get rough, they have a tranquil, personal oasis that they can come home to. Connect with us today, and we can use our design experience to make sure your child's closet system is exactly what they need.
---
Valet Custom Cabinets & Closets designs, manufactures and installs custom organizational solutions that enhance the functionality of your living space while complementing the décor of your home.
Our talented design team creates unique solutions tailored to your specific needs, style, and budget. We are independently owned and a direct manufacturer.
Our areas of specialty include Home Offices, Wall Beds, Media Centers, Closets, Pantries, Garage Cabinetry, and much more.
Exceptionally Designed & Styled * Expertly Crafted with 5-Star Execution
---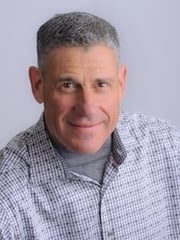 About Larry Fox, President
Larry is a graduate of the University of Southern California School Of Business. After receiving his degree he returned to the Bay Area and spent 18 years working in his family's 100+ year old metals recycling business. Upon the sale of that business in 2000, Larry and his wife Audrey purchased Valet. Larry has become a leader in the industry and is a past president of the National Closet Group. Larry loves turning people's dreams into reality, and remains as enthusiastic about the business today as he was when he first acquired it. View Larry's Houzz Page.