Palo Alto is one of those cities where it's cold enough to enjoy the changing seasons – but never too cold. It's warm enough for outdoor fun – but never too hot. It rarely rains. It doesn't have the baking heat of the desert. In other words: I love it. Lots of people do. While the city draws many tech-sector employees, it's not just for savvy 30-somethings. With a full 17% of residents age 65 and older, Palo Alto has become a retirement magnet. It's the perfect location, especially if you already have kids, or grandkids, in the area.
Of course, being able to see the grandkids is great, but you need space to do it. Many people want to downsize when they retire, especially given that Palo Alto is one of the most expensive real estate markets in America (the price we pay for such beauty, right?). You're well positioned to take advantage of the area's many beautiful, Bay-view condos, but while luxurious, these don't offer much extra room. If you still want your grandkids to be able to stay overnight, you'll need beds. And in a condo, that means taking advantage of wall beds to save space while maximizing comfort.
Finding Room for the Grandkids
Bill and Dee had recently retired and bought a condo near Shoreline Park. Their son and his wife both worked at the nearby Googleplex, and during the summer they'd often drop their daughters off on the way to work. The girls occasionally stayed overnight (sometimes unexpectedly, if their programmer parents were near a launch). For a while, they used the futon in the living room, but it wasn't comfortable. Bill had an office and wondered if there was a way to fit beds inside it.
We came in to take custom measurements and draw up some design options. After much discussion, the couple decided on two twin wall beds, which would offer enough space for both girls without taking up Bill's entire office. When closed, the beds looked like tall cabinets, and a cherry laminate finish let them blend seamlessly into the room's aesthetic.
Dual-Functionality Makes Wall Beds Ideal for Occasional Guests
The functionality of their office space was very important to Bill and Dee, because, as much as they loved their grandkids, they'd just retired; they didn't plan on becoming full-time babysitters. Bill spent a lot of time in the room and didn't want it cluttered with furniture they'd only need a handful of times a month.
Fortunately, custom wall beds can be designed to serve additional purposes when not in use overnight. In Bill and Dee's case, we added shelf space to their cabinetry, which they used to store books. Many of our selections also offer pull-down desks or seating areas as part of their cabinetry. These options are perfect if you want to have room for guests but be able to use the space yourself.
Fun For the Whole Family
Here's the other thing about wall beds that make them ideal for grandparents: kids love them. They have an air of mystery and fun. Bill and Dee's grandkids think it's a secret only the four of them share. Their parents pretend they don't know, asking "Where did you guys sleep? The floor?" to endless rounds of conspiratorial giggles. And that's not all. Two twin beds offer a variety of other options, including:
Space underneath the beds to store toys overnight (and to keep them handy).

Optional recessed lighting for late nights up reading or playing games.

A custom media console that can be installed between the beds for video game-inclined visitors.
And these wall beds aren't just for kids. Adult guests, like Bill and Dee's other daughter, will enjoy the full length that allows them to stretch out. Our custom-designed sets are also strong enough to hold full, firm, mattresses.
We want you to enjoy your retirement. When you buy a condo, it's going to be your space to savor the golden years. Part of that is being able to host grandkids and other guests, but you've probably got other things planned. You don't need to turn your Palo Alto condo into a hotel. With luxury, custom-designed twin wall beds, you can have a fun and exciting place for grandkids to sleep, a comfortable space for adult guests, and an aesthetically cohesive and beautiful piece of furniture the rest of the time. Connect with us today to see how we can set up your wall beds.
---
Valet Custom Cabinets & Closets designs, manufactures and installs custom organizational solutions that enhance the functionality of your living space while complementing the décor of your home.
Our talented design team creates unique solutions tailored to your specific needs, style, and budget. We are independently owned and a direct manufacturer.
Our areas of specialty include Home Offices, Wall Beds, Media Centers, Closets, Pantries, Garage Cabinetry, and much more.
Exceptionally Designed & Styled * Expertly Crafted with 5-Star Execution
---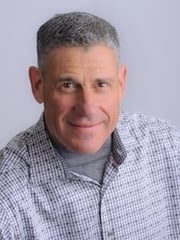 About Larry Fox, President
Larry is a graduate of the University of Southern California School Of Business. After receiving his degree he returned to the Bay Area and spent 18 years working in his family's 100+ year old metals recycling business. Upon the sale of that business in 2000, Larry and his wife Audrey purchased Valet. Larry has become a leader in the industry and is a past president of the National Closet Group. Larry loves turning people's dreams into reality, and remains as enthusiastic about the business today as he was when he first acquired it. View Larry's Houzz Page.